Welcome to the Dungeon (W2D) Wiki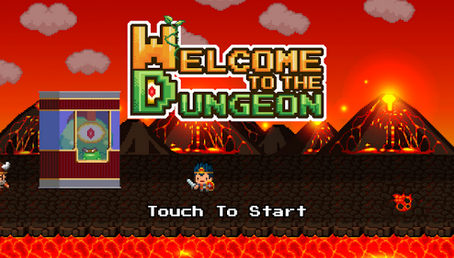 Hello, and Welcome to the W2D (Welcome to the Dungeon) Wiki! Welcome to the dungeon is a cute, cheeky, and retro-looking RPG game for iOS/Android where you play as the bad guy, setting up monsters in dungeons to fight invading heroes!
>>> Editors are wanted! If you like W2D, help us by adding to this wiki! <<<
Way(s) you can help this wiki:
Fix any spelling errors you can find, and help add some photos to make pages visually appealing.
Add more detail to pages, we don't want them to be vague.
Create templates or recommend already existing templates for pages. We have a basic page setup now! No more problems at the moment with this.
Add game-related photos. We need to show everyone what they can see in-game!
Find first-time quotes for all "events". We need them.
Tell your friends about this game and this wiki!
Adding extra info to these pages.
Community Note(s):
The Mummy page is the first page on this wiki to use the current page format for monsters!
Pages will start to be merged with eachother soon if there isn't wnough content for them.